Description
Specs
Application
Downloads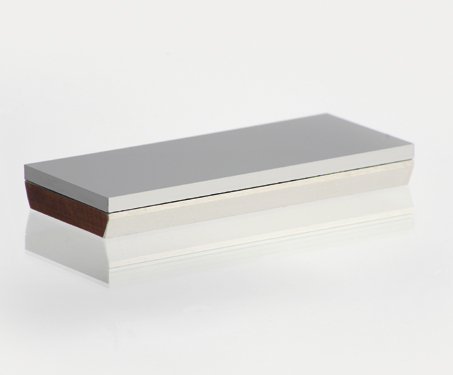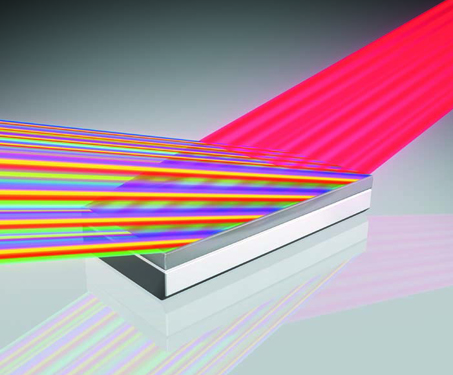 XRF analyzer crystals
Optics for X-ray fluorescence spectrometry
Incoatec produces optics for X-ray Fluorescence devices.
Mirrors for XRF, TXRF and EPMA
Energy range: 0.1 - 2.3 keV
Lower limits of detection for light elements
Analysis of beryllium, boron and carbon with a 30 % improvement at a quicker rate
Special mirrors custom-made
As analyzer crystals they select the required wavelength of the fluorescence radiation emitted by the sample.
In addition to our standard products we also develop special mirrors for specific applications. Please send us your ideas!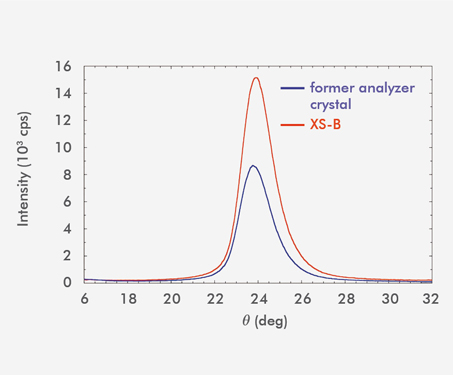 The analyzer crystals enable a distinct improvement in the lower limit of detection. The table shows results of measurements with our analyzer crystals in XRF spectrometers which are available commercially. The LLD values for light elements are calculated on the basis of typical calibration curves which were achieved by measuring different concentrations of the elements in similar kinds of samples.
| Element | Sample | LLD (ppm) |
| --- | --- | --- |
| Be | 4% in Cu-bronze | 685 |
| B | 4% in boron-phophorus glasses | 220 |
| B | 15% in colemanitis | 185 |
| C | 5% in cast iron | 76 |
LLD vlaues for light elements using our analyzer crystals. The measurements were taken within 100 s at 4 kW.
The graphic right shows the XRF measurement of boron radiation using both our analyzer crystal and a former crystal. With the development of a new type of multilayer we achieved an increase in the count rate of 50%. The calculated lower limit of detection (LLD) is reduced by 30%.
Our know-how in the field of material research and deposition technology was the key factor for this exciting development. We hold numerous patents for boron and carbon analyzer crystals (Pat. US 6628748, DE 10134266 to name but a few).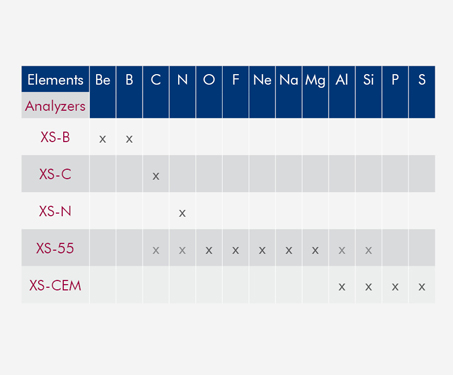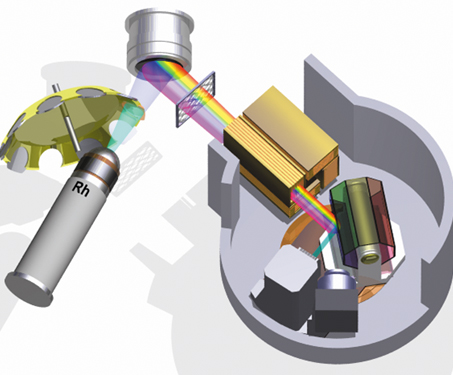 The analyzer optics are used for analyzing light elements such as Be, B, C, N up to S. The energy of the fluorescence radiation is filtered by the multilayers up to 2.3 keV. Our optics are for example used in XRF spectrometers made by Bruker AXS.
The XS-CEM analyzer crystal is especially designed for applications in the cement industry. It has a higher resolution and a reflectivity comparable to the PET. The main advantage of the XS-CEM is that its performance is not dependent on the temperature within the spectrometer. The PET is no longer required for many types of applications!